MULU NATIONAL PARK FINALE
We flew into Mulu using the MAS Twin Otter plane. You basically can see the cockpit directly from the passenger seats.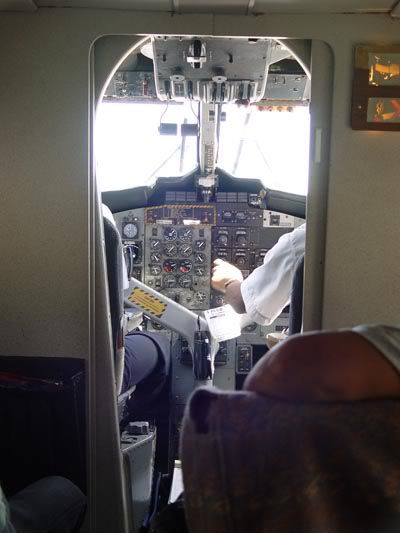 This is how the plane looks like, it is possibly the smallest passenger plane of MAS.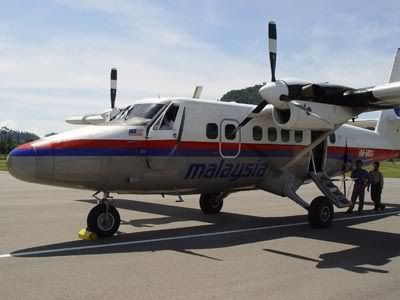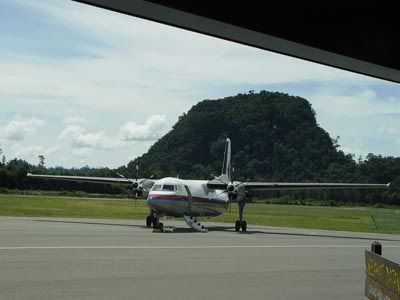 The plane behind one of the 'breasts' hills. More on that later.
Here is the airport, a very simple small building.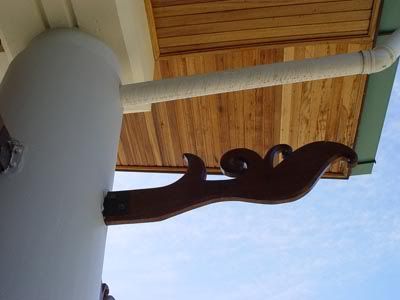 A local ethnic group motives carvings which looks like the head of the hornbill.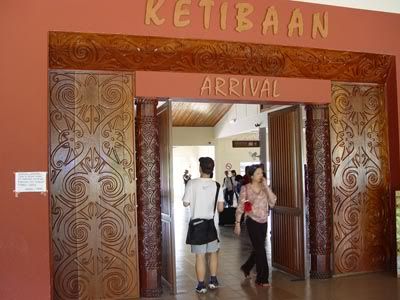 Again some more carvings. These look more like the Dayak shield motives.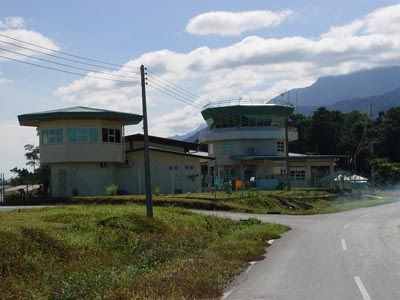 That's the whole airport.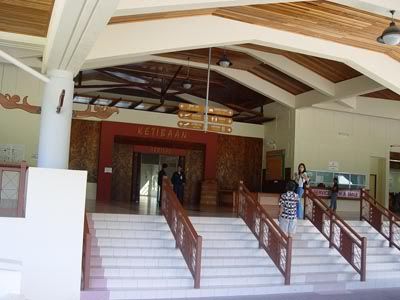 We just sit at the back of the pick-up truck which is always so nice and windy.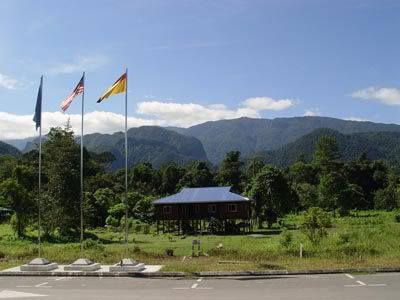 You can see that there are hills everywhere.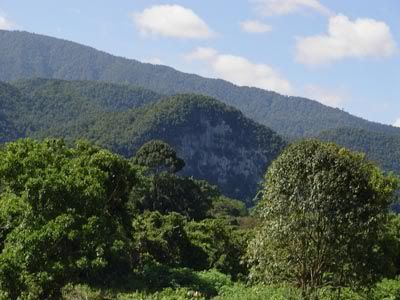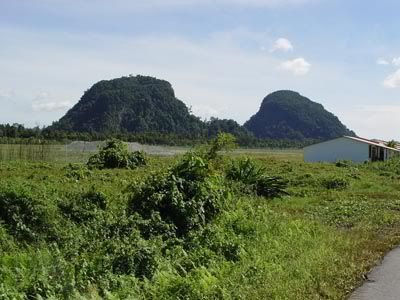 The famous 'breasts' hills. The locals call it so! They are not erm.... balanced. Hahaha!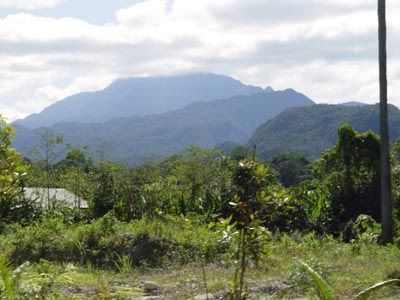 The Mount Mulu with the peak being covered by clouds.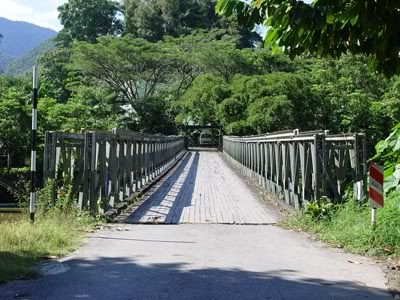 The bridge to go to Royal Mulu Resort.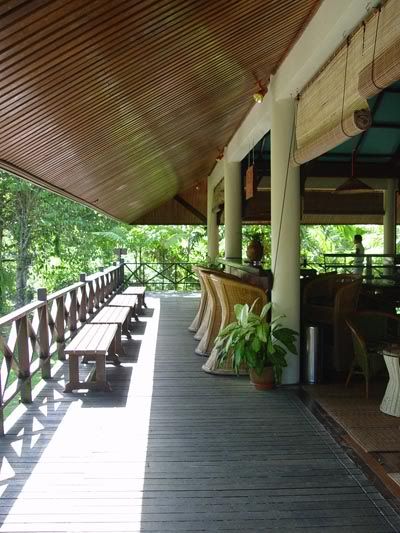 Here is the Royal Mulu Resort.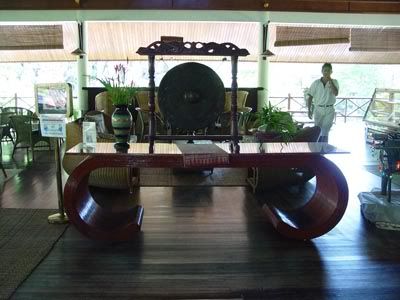 The lobby.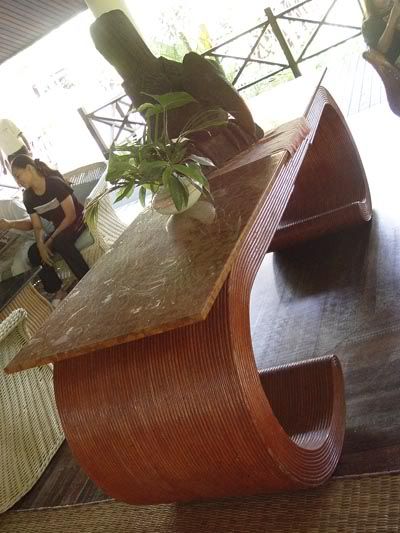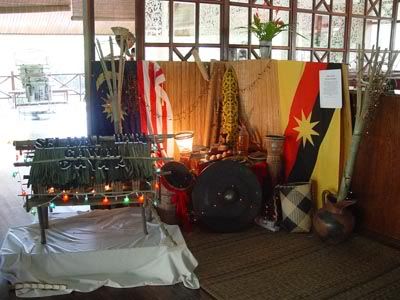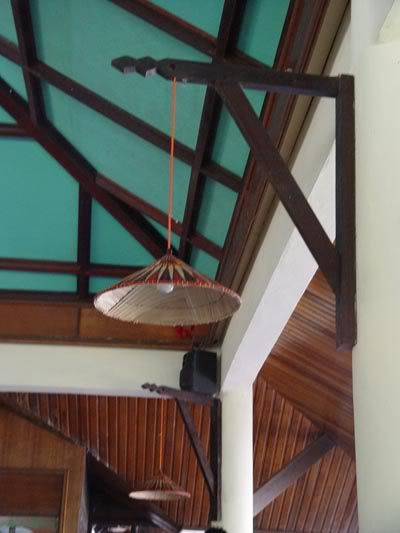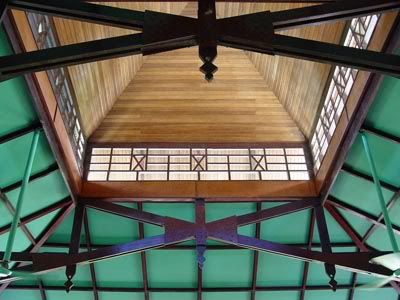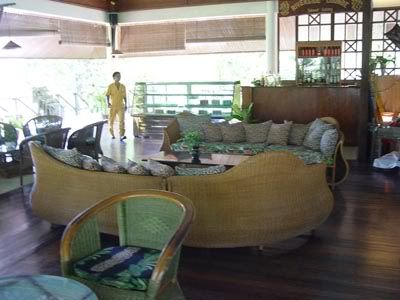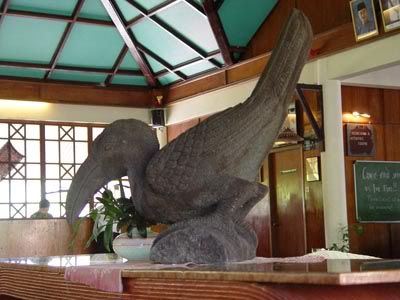 Sarawak's national bird, the hornbill.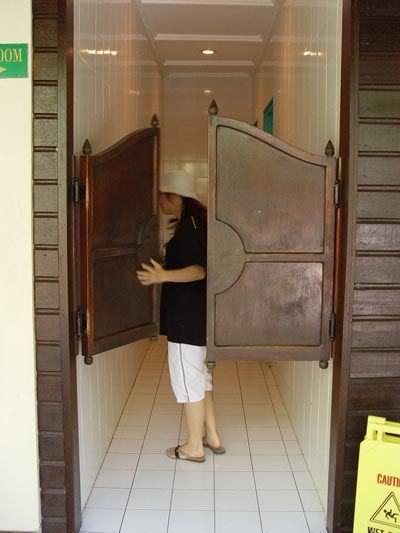 Nice toilet swinging doors. Very 'cowboy' design.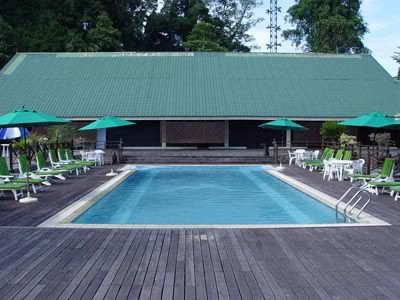 The swimming pool. Where have all the bikini chicks gone to?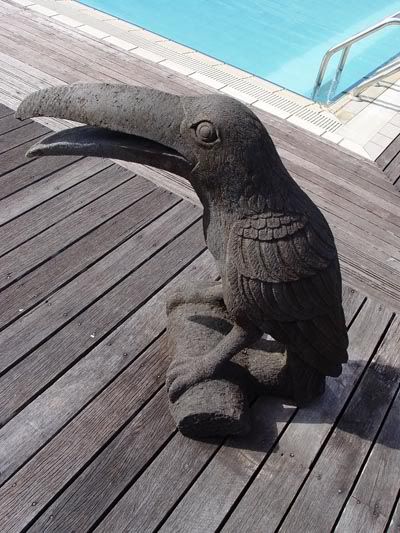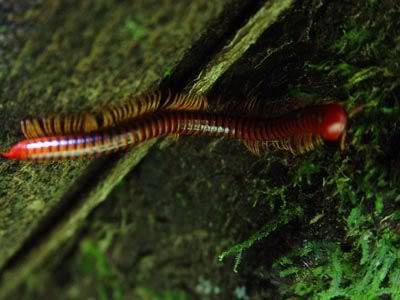 You see many insects and creatures crawling and flying around.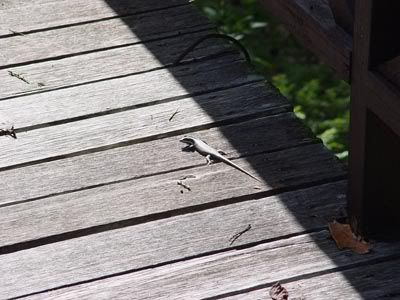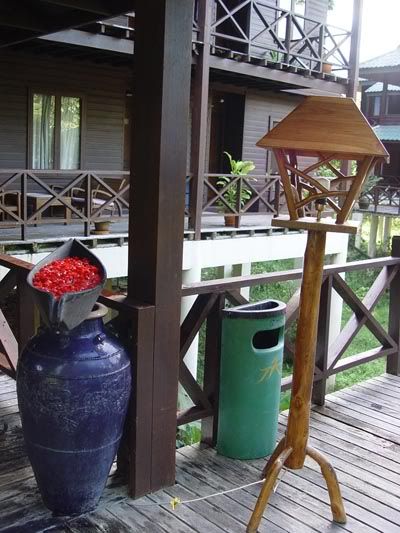 The dustbin destroys the whole scene! This is the massage centre if I can recall. Foot massage perhaps.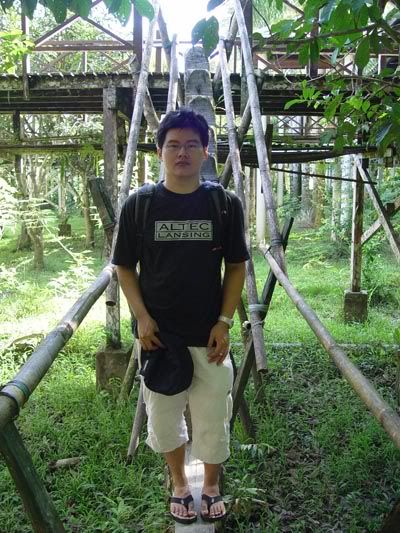 Me looking damn stoned. Haha! Late nights of poker sessions!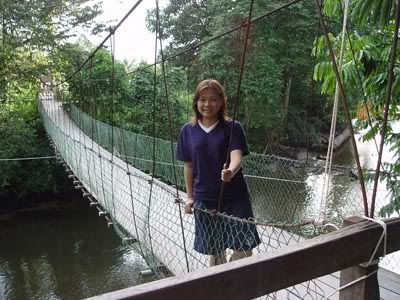 The bridge that leads to our national park headquarter accommodation.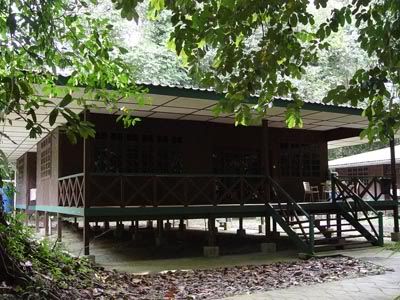 Other hostel accommodation options.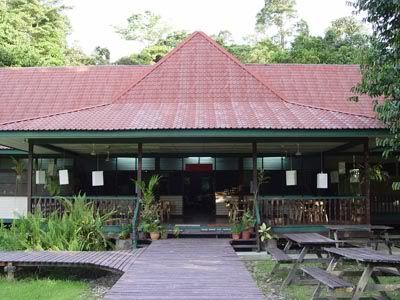 The main entrance of your hostel.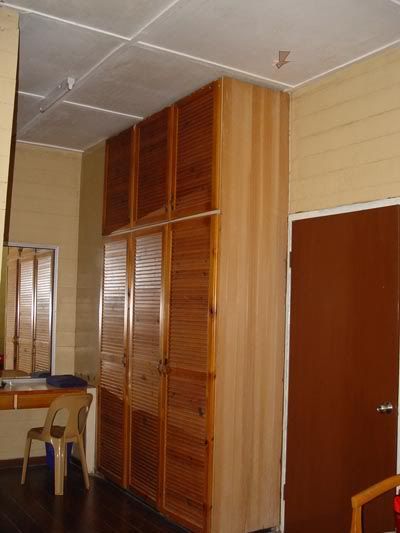 Our hostel accommodation.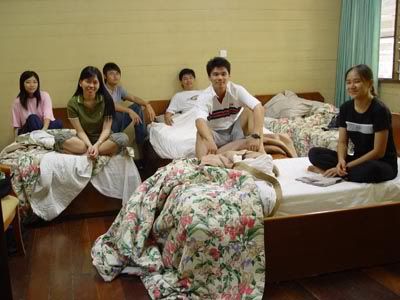 Four single beds in a room.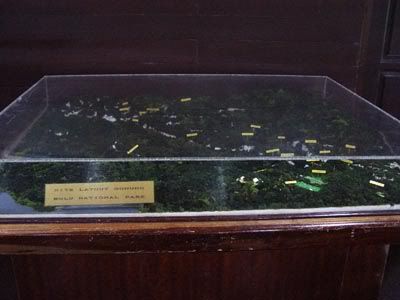 Finally, the model of the whole Mulu National Park. You see all those yellow labels? Those are the names of the caves on site. I don't know whether they name all the hundreds of them.