BAIGOOHOO!
Well, remember the
Anything or Whatever drinks
from an old post of mine? That was about people who cannot make decisions on drinks. Now, you have a choice of
BaiGooHoo
, the search engine for the same type of people who cannot make decisions of what to use! Since this triple search engine (3-in-1, not to be mistaken with any drink mix) is a combo of the best of the best and ex-best search engines in the world, we can quote it
Phua Chu Kang
style below.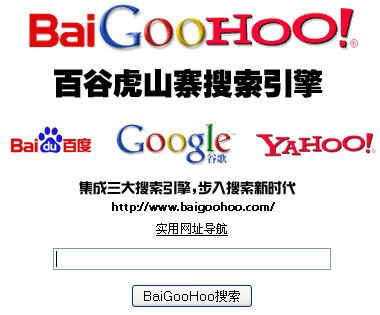 "BaiGooHoo is the best in Beijing, Menlo Park and some say Santa Clara!"
Of course, we know Microsoft is in with the possibility of the acquisition of Yahoo! and Jerry Yang had stepped down as its CEO just recently.
Now, you can enjoy the best of three worlds!