SANDY LAM'S SINGAPORE CONCERT
(18 OCT 2008)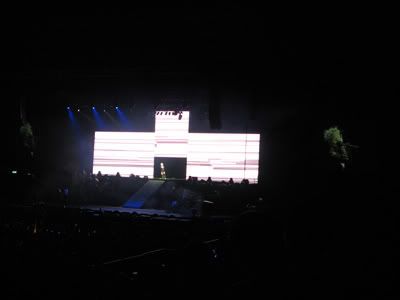 This is an ultra late post but nevertheless, let's have it done already! Well, comparatively to the previous concert in Singapore, I have to say this one is a much better one. First and foremost, to have the three flat screens at the backdrop with the central movable one is giving the concert much more distinctive character. It is as if you have a live concert + MTV. The graphics done at the back is really good too, complimentary to the songs as nice backgrounds. Reminds you of those Microsoft Media Player's visualizations.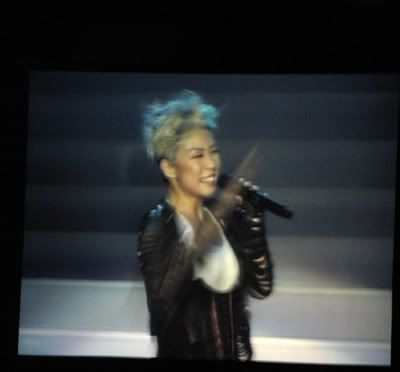 Sandy keeps on showing off her new hairstyle, even asking the crowd how it looks on her. Anyway, she was also promoting a hair saloon in Singapore at the end of the concert so I guess the hairdo is an advertisement as well.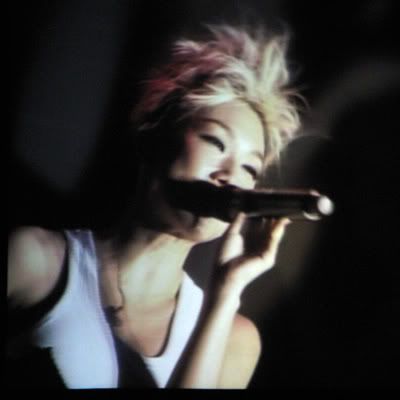 I have to say another major improvement in this concert is the much improved dancing of hers. I guess she really put in a lot of effort to practice her dance moves. They are at least twice better than the previous concert! She danced so much I thought she should take a break or two, really very energetic! Finally she did by sitting down and singing the next song. Hehe!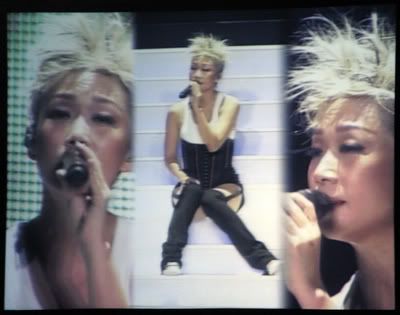 Another major difference about this concert is to give a lot of publicity to the musicians and dancers on stage. The supporting singers are even given the freedom to walk around the stage during some of the songs. I like the idea of having everyone mobile anywhere on stage.
On some occasions, everyone even come out to have a good time joining in the dance, including the musicians. The way the concept was done makes it very informal, which is great. Everyone is given the space to move around and not stuck there at your respective positions forever until the concert is done. All these make the crowd more approachable with the stage as we get familiar with the whole crew. It breaks the barrier of performers and crowds, the bonding was connected.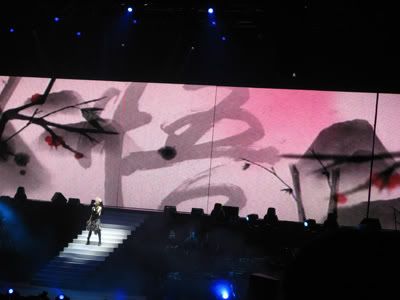 Now, her singing, which is the most important element of the concert, is never a disappointment, similar to the first concert. Her powerful voice is still there and she sang all her greatest hits to all the crowds' content.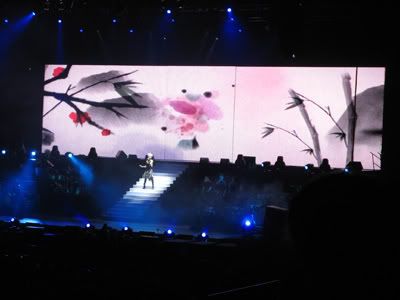 She did not change much of her costumes, which is fine with me. I am more interested in the content, which is her voice and songs. With better dance moves and nice digital screen background to compliment the music, it really combines well to become a whole nice package, pushing the standards further.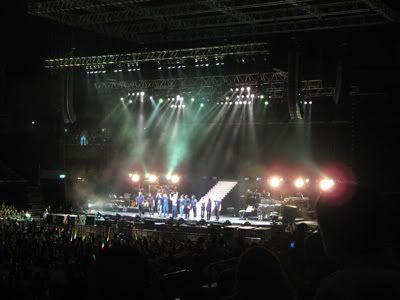 I don't know when will be her next time coming for a concert but I do hope she will have more nice brand new songs before that so there are new things to look forward to. Great concert, thanks Sammy!