KIWIBERRY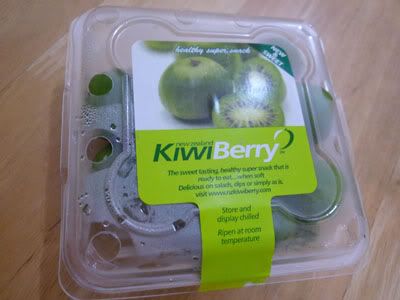 OK, we have many mini this and mini that nowadays (Mini cornetto, mini popper, mini magnum, ipod mini, mini-SDcard, Mini-Me), we even have laptop minis these days. Kiwiberry is basically mini kiwis. Call me someone who just come out from the cave, but I have never seen or tasted kiwiberries before in my life! I never like kiwis because the underside of my tongue just feel very uneasy after tasting it. There is this numbness feeling that irritates me. It is probably the fruit sap or something.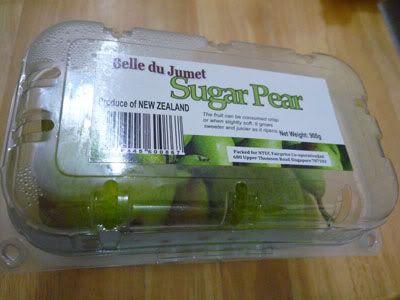 I was buying the sugar pears when I saw them. I thought why not give them a try.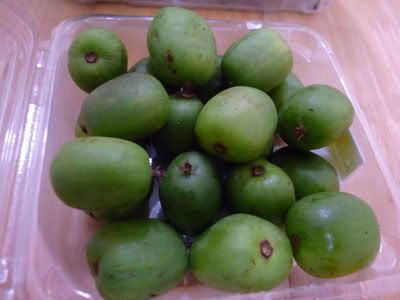 They don't look like kiwis at all. More like olives.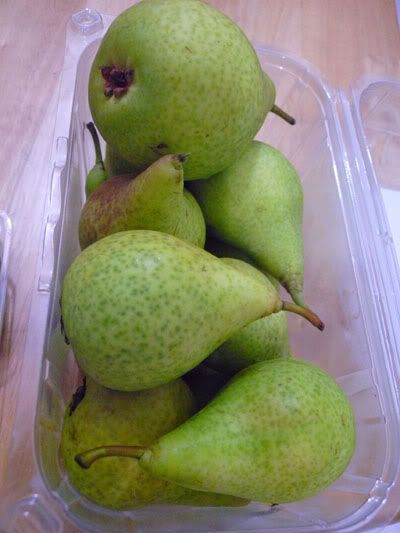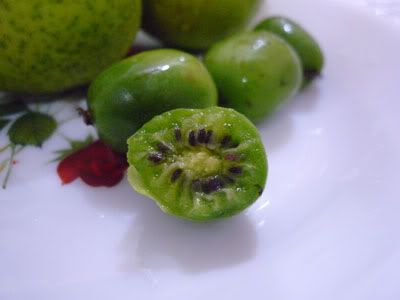 The inside is like the kiwi. Well, it does have the same taste but the numbness is not as great as the kiwifruit. Perhaps eating more of these will give the same effect. I am not too sure. It is like the kiwi is a hard liquor (40%) and this is just beer(4-6%). Hehe!
Back to the mini craze. Soon, micro will be an in thing. Micro-SDcard for example.
Labels: kiwiberry, kiwifruit, New Zealand, sugar pear