THE DREAM TO GO AUTOMATIC
Automatic not in terms of gear transmission but as in self-winding watch. The mainspring is wound automatically by the natural motion of the wearer's arm. It was invented by Swiss watchmaker Abraham-Louis Perrelet in 1770 for pocket watches. Abraham-Louis Breguet improved it further around 1780. John Harwood finally made it into wristwatches in 1923. The Rolex Watch Company improved Harwood's design in 1930 and is used in their model Oyster Perpetual.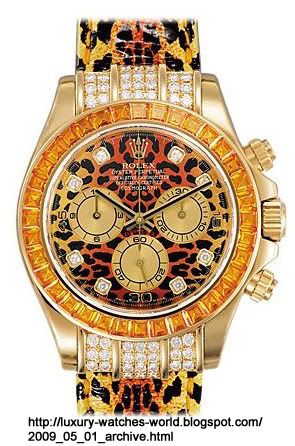 Rolex Oyster Special Edition Perpetual Cosmograph Daytona Leopard Mens Watch
(Price: USD52K)
As a poor chap, I cannot afford the Rolex Oyster Perpetual series which costs around USD4K to USD52K. The poor chap choice is on Fossil instead. There are 15 products so far under the men category from leather to metal to wood. I exceptionally love the ones which can show the interior, giving us full transparency to look through the arts, crafts and science of horology. These are retailed at USD195. 20.5 to 266.67 times cheaper than the Rolex Oyster Perpetual.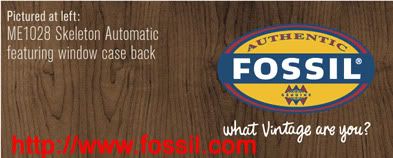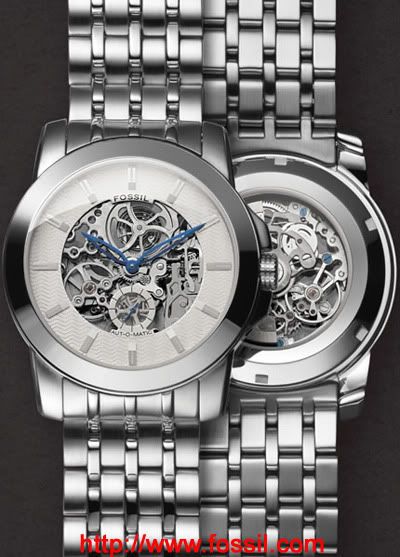 Well, it has the window case back so you can see from both the top and bottom faces the works of horology in the watch. Let's look at both metal watches in detail.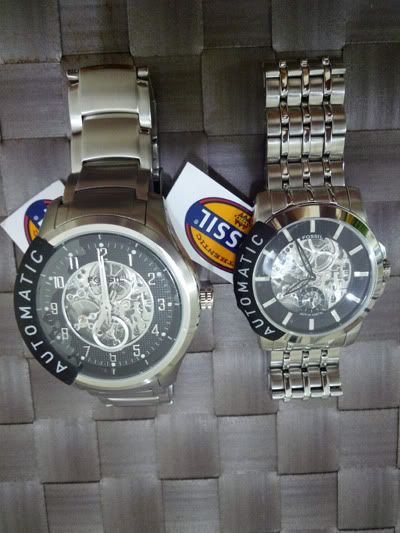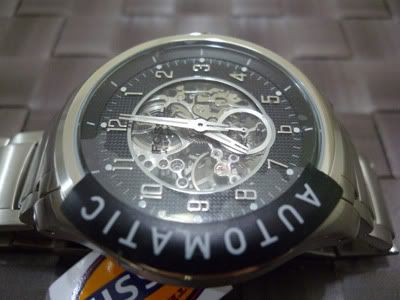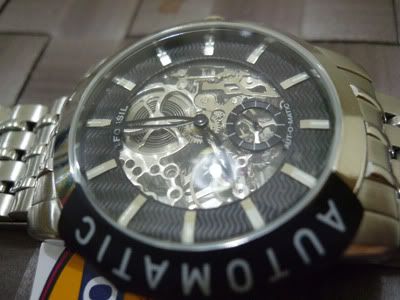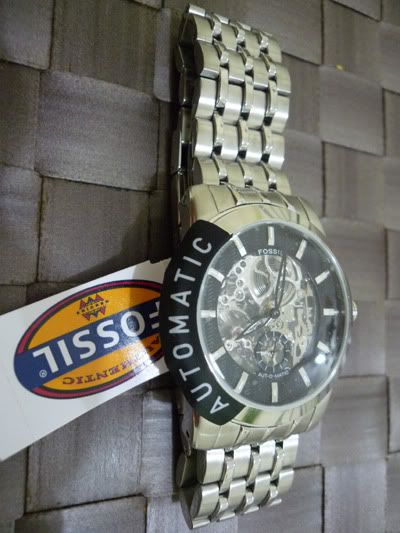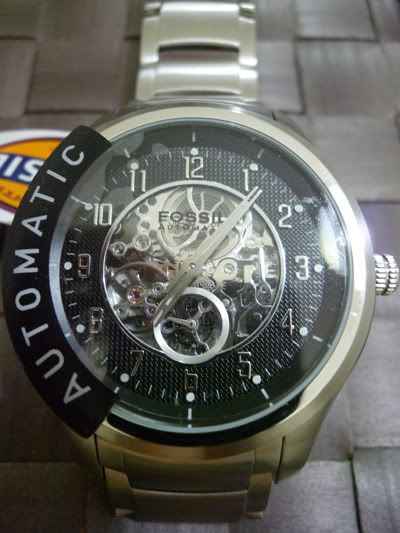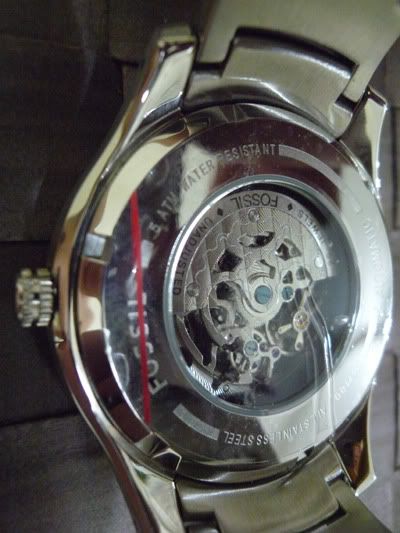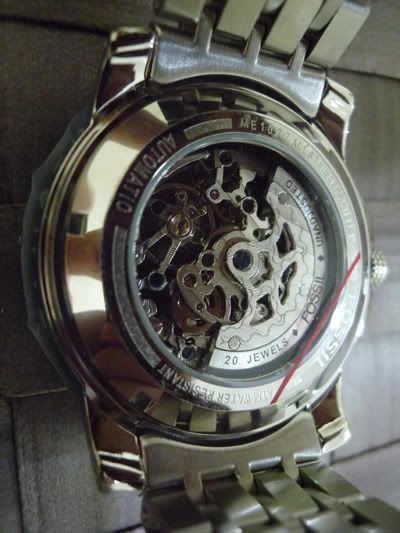 Fossil partnered with product designer Philippe Patrick Starck to come out with some nice designs. One of the coolest I find for women watch is the S+arck - Rumeur (USD150), both the black and white designs.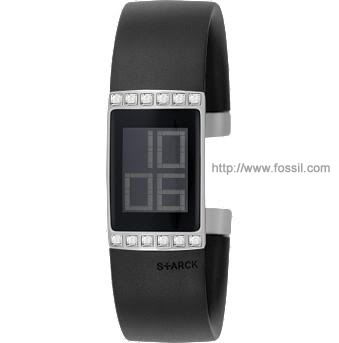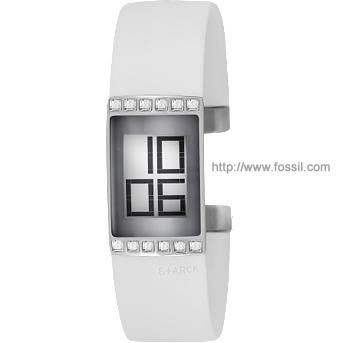 Labels: automatic, Fossil, mechanical, Rolex, self-winding, Starck, watch