MAIL FROM TEG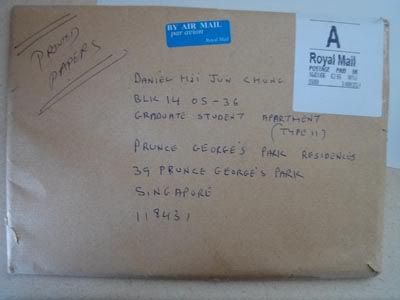 Teg, I saw this mail inside my mailbox this morning!
You sent me a CHELSEAFC Official Centenary Season MatchDay Magazine 05/06? Well, still I will read it because I respect Lampard and Robben!
Thanks and alot of appreciation for all the effort and money spent. I hate Drogba so seeing his face in the main cover really piss me off! Hehe! I will review it ASAP!