HAPPY DEATH MAGNETIC DAY!
Metallica is back! I can't wait to hear the new album!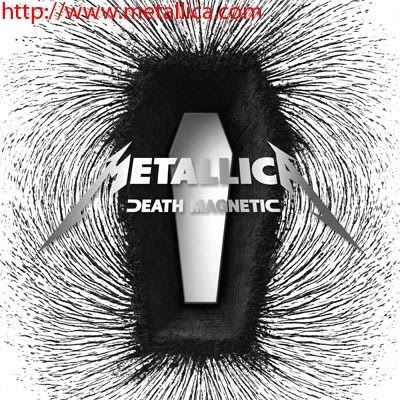 Metallica's 'Death Magnetic' CD goes No. 1
07:11 PM CDT on Wednesday, September 17, 2008
McClatchy Newspapers
Death Magnetic, the latest album by Metallica, debuted Wednesday at No. 1 on the Billboard 200 albums chart.
Death was released Sept. 12 and sold 490,000 copies in only three days; it felled the previous week's sales king, The Recession by Young Jeezy.
This is Metallica's fifth studio album in a row to debut at the top. That's a record, according to Billboard.com: Metallica previously had been tied with the Beatles, U2, and the Dave Matthews Band with four straight No. 1 debut albums.
Other high debuts this week were L.L. Cool J, Eric Benet, Gym Class Heroes, and Mitch Hedberg.
Let's move on some news on the HOT
CARLA BRUNI!
When Carla met Jools and Metallica