DRAGON DANCE
During Chap Goh Meh this year, during dinner, we were lucky to be greeted by the dragon at the coffeeshop we chose to dine.
The boss apparently hired a group to perform the dragon dance around the kopitiam.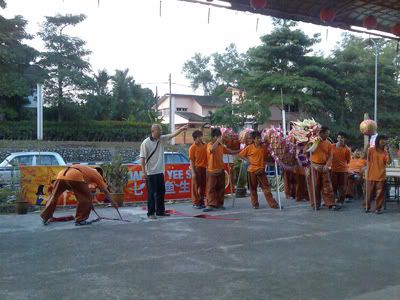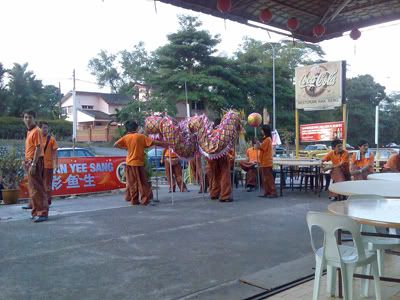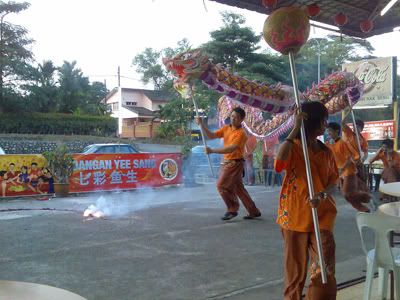 The boss lit off the firecrackers and off they went starting the dragon dance. The firecrackers they have here sucks. Ours back home in Sibu kick their asses a million times. The executed noise was not nice and it was very short and fast.
Off the dragon went to the kitchen to look for some food!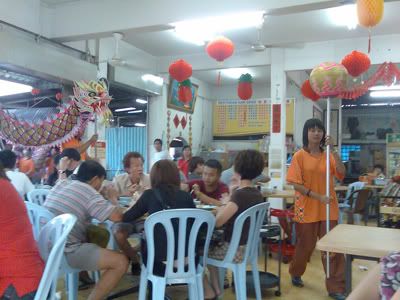 The interesting thing is the boss requested the ball bearer to somehow stop at locations in the shop which require better 'luck repairing'. I think so personally. Somehow, some areas around the shop requires the dragon to spin longer to increase the luck or fengshui of a particular zone.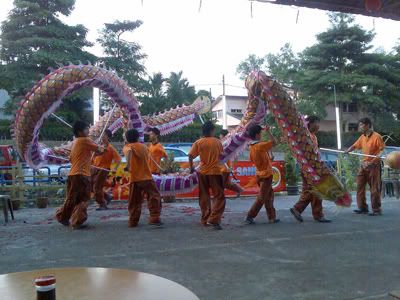 The troop also performed some interesting stunts and formations and still avoided getting the dragon entangled. Hehe!
The boss decided to light up one more round of firecrackers and the dragon went spinning around it. By the way, my car was just parked at the right side of the photo. I hope some fortune flew towards my car too. You guys better start buying 4D numbers from my car plate number!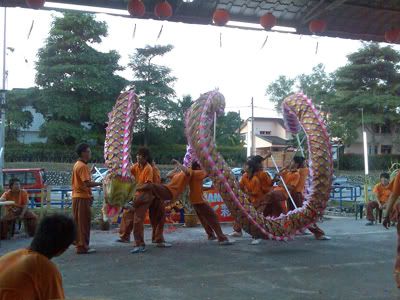 I thought since having the dragon spinning around the premise will increase the fortunes and business of it, I was thinking of paying them to spin around my car. Perhaps it will provide a lot of fortune to everyone sitting inside for the whole year!!! Hahaha!
Labels: Chap Goh Meh, dragon dance