WEDDING PHOTO SHOOT
Well, it is common in Malaysia and Singapore to have a wedding photo shoot before your wedding. You are getting a set of photos to commemorate and remember this important event in your lives. We decided to do it at
VENUS Bridal Selection
and requested Mr. Deric Wan to be our photographer. Johor Bahru apart from reputed for being the City of Crime is also reputed to be the City of Bridal Boutiques. Yes, it is a big business here.
I always heard of scary and tiring experiences from people who had gone through the process before and was prepared for the worst. However, they made the whole process a comfortable one for the customers and that I am really grateful. We went hunting many months back among the many bridal shops in Johor Bahru. We nailed this one because we heard of the reputation of the photographer as well as the wide selection of gowns and attires available with attractive pricing. Their staffs are also very friendly and accommodating. We even recommended my uncle who is getting married end of this year to also try them out. They were very happy indeed with the services provided.
The photographer and owner, Deric, used the
Canon EOS 5D
for the whole photo shoot sessions. I will share some photos of what I took myself while waiting for the different sessions. We opt for one indoor and one outdoor (
Desaru Beach
) shoot. Each of the shootings took us 8 hours to finish in two days. We were worried initially about the outdoor shoot as it has been raining continuously for more than a week. Deric told me that one of the outdoor shoots two days earlier was cancelled because of the rain. Luckily, it was fine when it was our turn.
Well, to me the whole photo shoot process was fun. It was like a costume party were I get to change into different combinations for different shooting themes. I would like to thank Mr. Deric, Miss Liffey Chen (make-up artist) and Mr. Kuai Kuai (Deric's assistant) for making the photo shoot a success.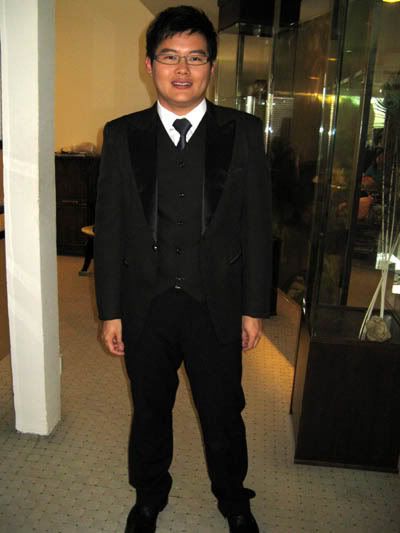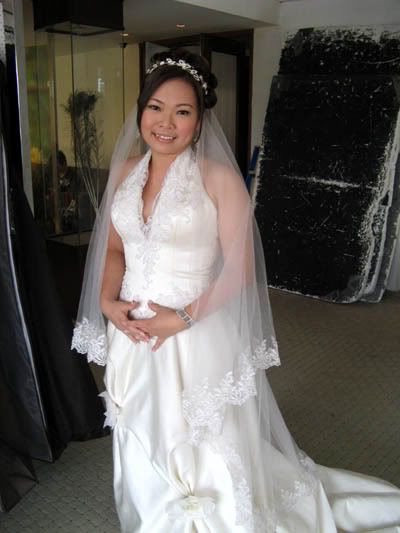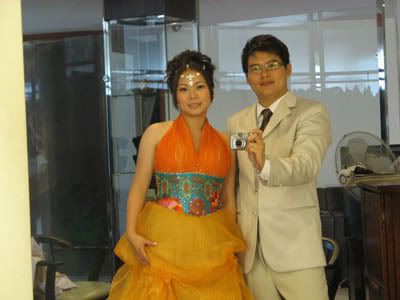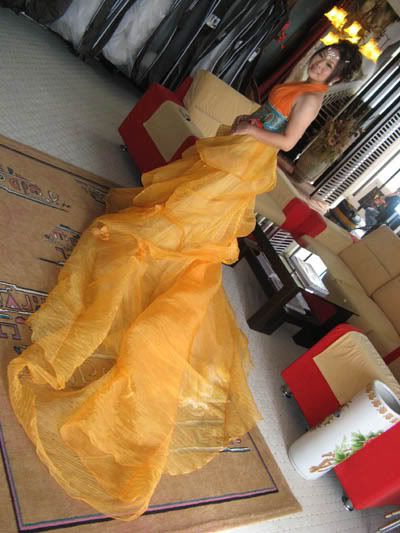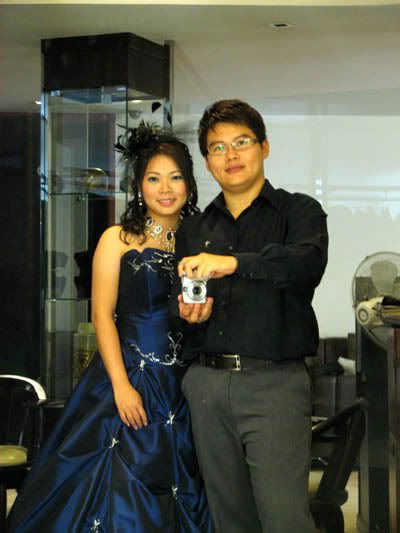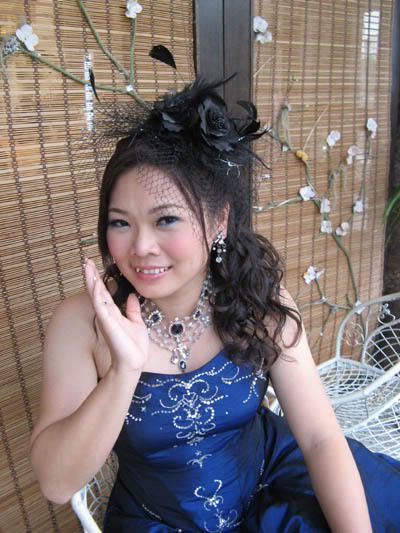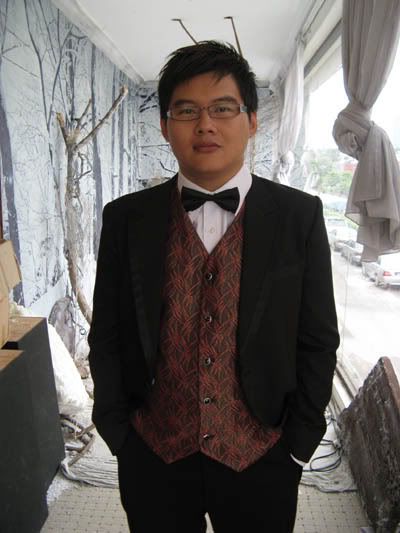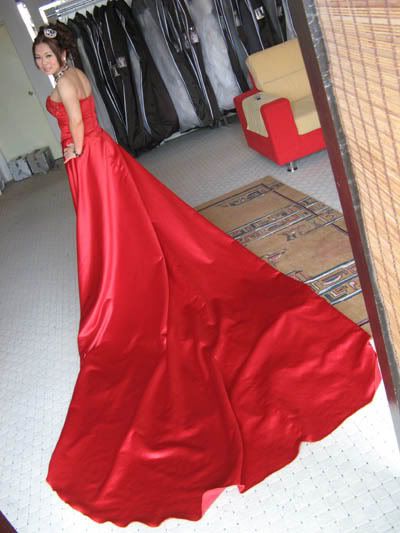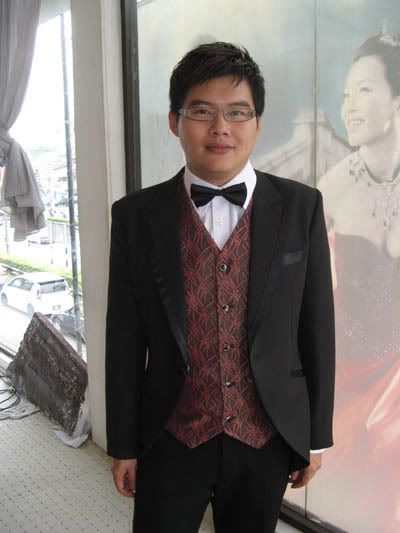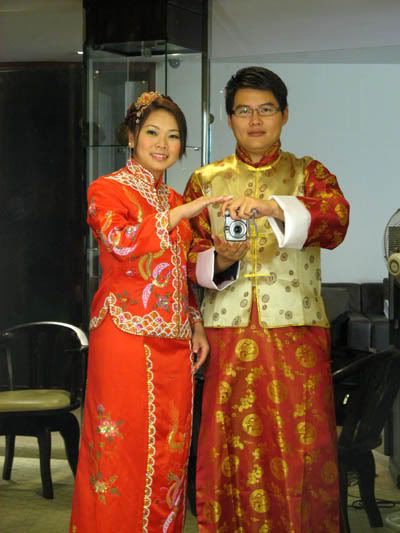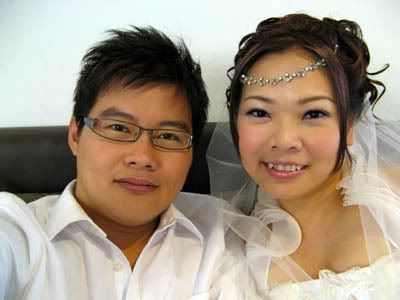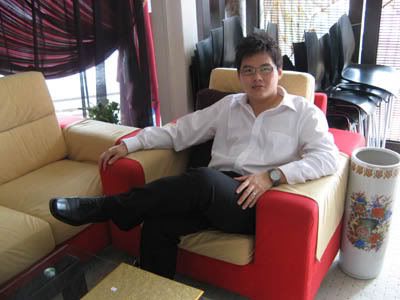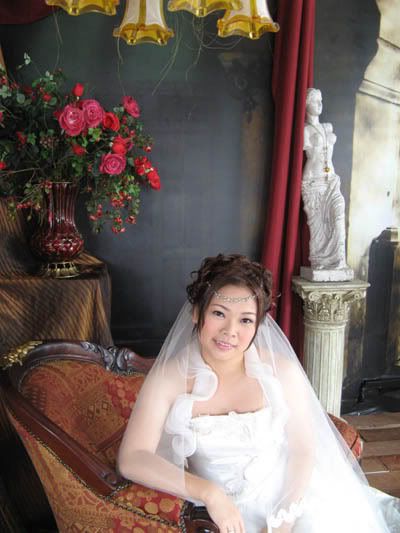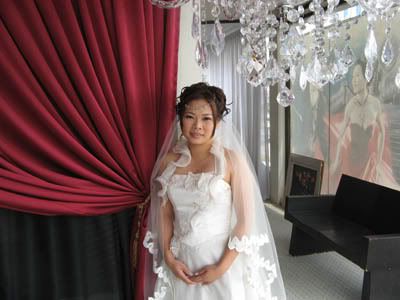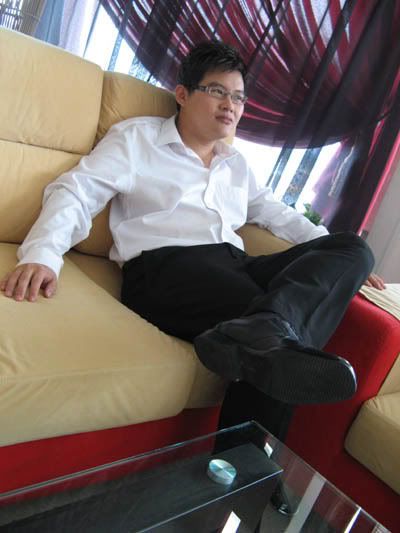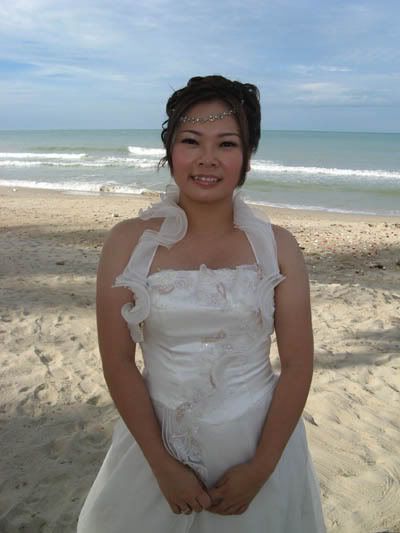 I will try to share some of the photos after they are done for printing. We are expecting the first process to be finished in 2 weeks maximum.