FOOTBALL: KAREMBEU'S LOVE LIFE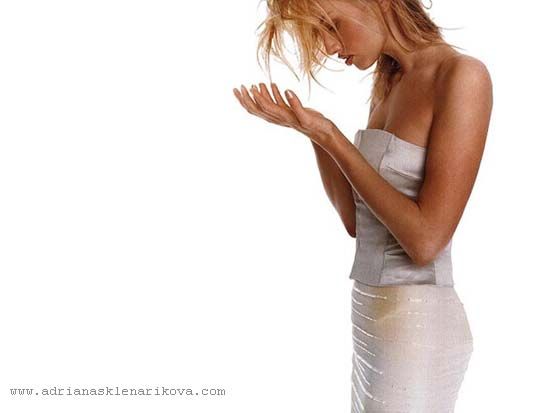 Adriana Sklenarikova
Date of birth:
1971

Place of birth:
Slovokia
Height:
5'10"

Measurements:
34"23"35.5"
Hair:
blonde
Eyes:
blue

Legs:
48.5"
Nationality:
Slovakian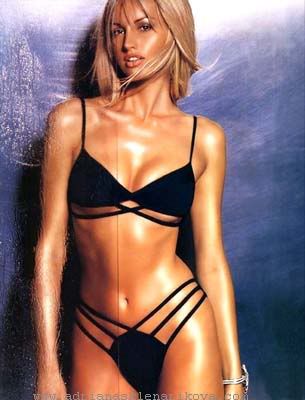 Do you guys remember Christian Karembeu? The guy who played for Real Madrid during 1997-2000 period? He's a Frenchman who won the Champions League with Real in the 97-98 season and a World Cup winners medal in 1998. Well, check out his wife!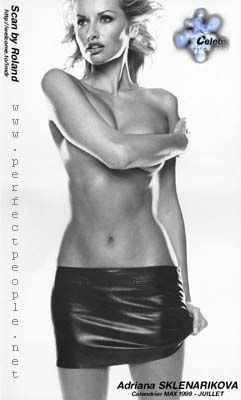 Adriana Sklenarikova was born in Slovakia in 1971. She was born in a financially strapped country, and coming to a new world of fashion was a big change for her. With her incredible beauty and 6'0" frame, she was instantly snatched up by Next modeling agency in New York, and Elite Modeling in Milan.
Though her big break came after being chosen as the new Wonder Bra girl (a highly visible contract that will add incredible exposure for her, in more ways than one), Adriana has been in plenty of advertisement campaigns. The companies she has represented include Argentovivo, Byron Lars, Laura Biagiotti, Levante Hosiery, List, Love Sex Money, Onyx Jeans, Peroni Beer, Red Point, and Roberto Cavalli.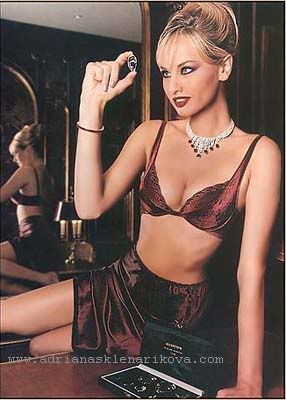 It was her campaign for Peroni Beer that really launched her career, and helped pave the road for her current success, by highlighting her as the ultimate beer woman. Adriana has just signed a two-year contract with Wonder Bra, and is now part of the exclusive Victoria's Secret modeling team, a move that has spelled considerable success for other major super models such as Tyra Banks, and Daniela Pestova.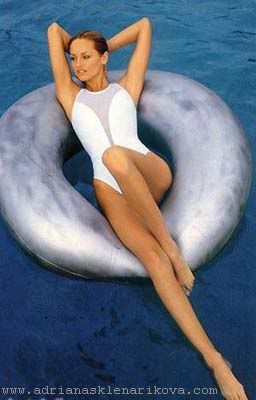 The marriage with Kerembeu was a major event in Spain in December of 1998, since Adriana is one of the best known models in Europe, and her husband is the star of one of the country's leading soccer teams.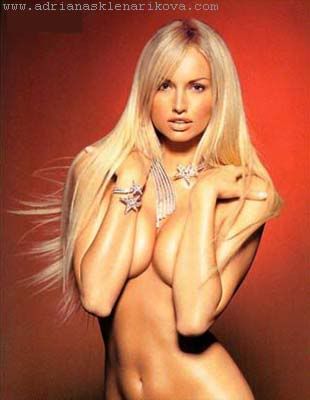 Leggy, her legs to me is her biggest assets. Her model slim figure is also very attractive. She is very beautiful too.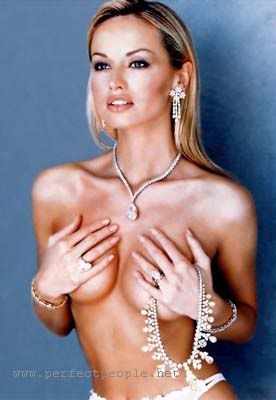 LUCKY KEREMBEU!
Adriana's elegance just blows me away.