FEI FEI WANTAN NOODLES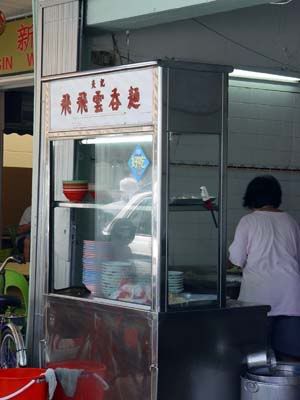 I heard that it is famous. It is just next door to Kim Choo Bak Chang. I am not really a fond lover of wantan noodles. Give me kolok mee or kampua mee anyday, it will be beaten totally. Since I am just in the neighbourhood, might as well give it a try.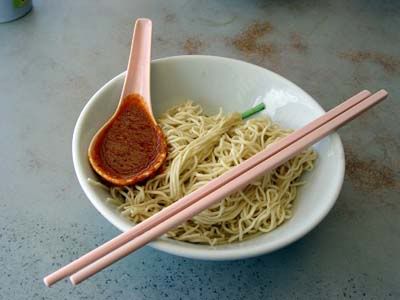 First of all, the serving is super small for my requirements. It is served in the traditional rooster bowl. It costs me S$2. It looked plain at first until you mix the gravy sauce provided in your spoon and you begin to unfold all the good treasures hidden beneath the noodles.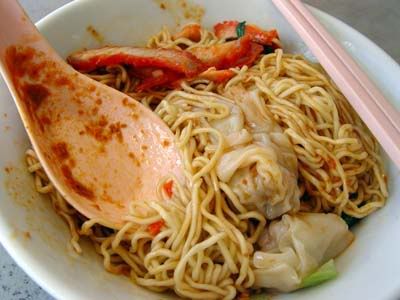 The taste is great. The meat and wantan are nicely done, soft and just right. Still, not great enough to take the place of kampua or kolok mee from my heart.