ELECTION FEVER IN JOHOR BAHRU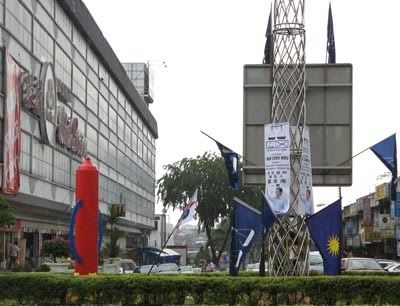 A giant Rocket!

For your own welfare, vote for the Balanced Scale!

The outsiders shout and scold with no solutions, the insiders strives for effective results!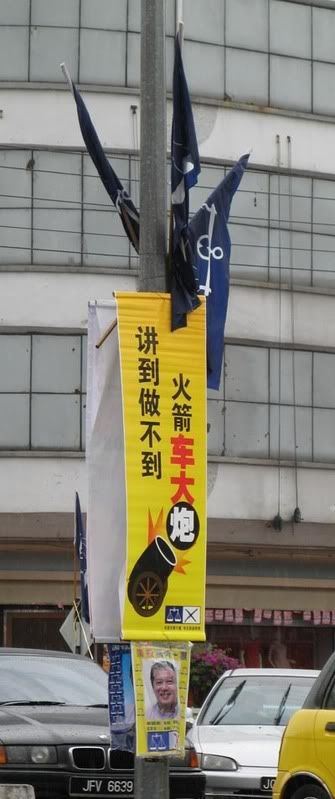 Can talk but not walk the talk, Rocket keeps boasting!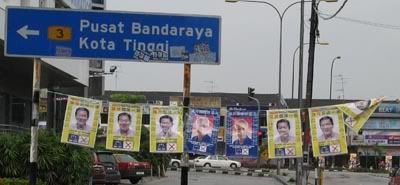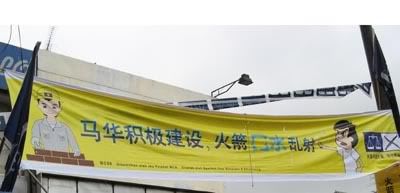 MCA strives extremely for development, Rocket's saliva simply shoot!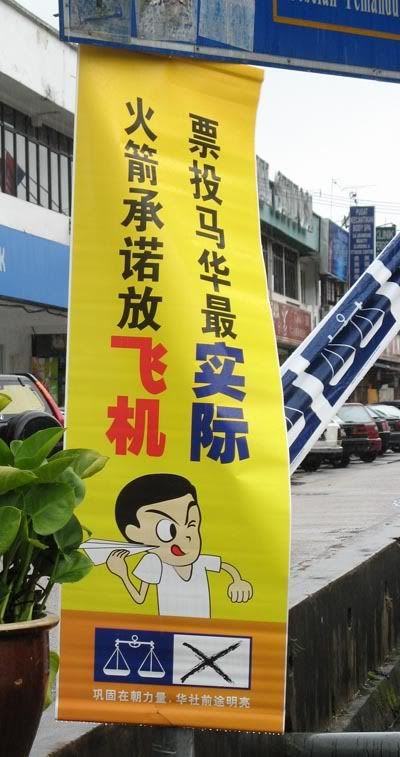 Rocket never fulfill their promises, vote for MCA who always make it into a reality!