RED RICE WINE RESIDUE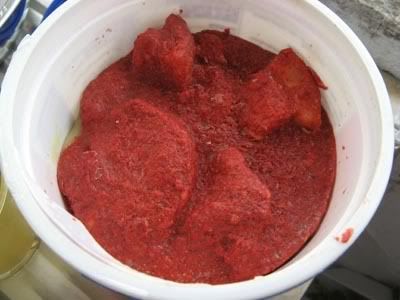 One of the most tastiest stuff is the red wine residue made from rice. The Foochow use a lot of red rice wine for cooking. The residue is the leftover from making the wine. Since young, I always help my grandma in part of the process of producing the red wine for personal consumption.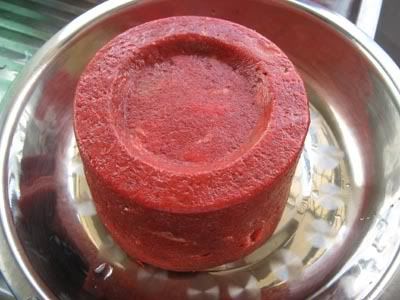 The residue is used by the Foochow normally for cooking duck and pork. The taste can be sweet or salty depending on your preference but I prefer the salty version. In Singapore and West Malaysia, they use it to cook soup and it is sweet. Once I tried it, I almost vomit out. I guess I don't like how it is used as soup and being so sweet. I guess probably I was brought up to taste it salty and stir fry with meat and not in soup base cuisines.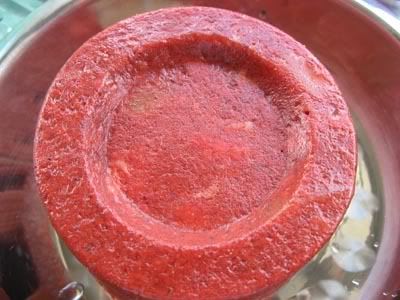 What I show here is something that had been cooked much earlier and stored in the freezer for future consumptions. You basically marinate the pork or duck with the residue. Some people use ginger to stir fry first to get rid of the meat smell. You can end your cooking by putting in salt or sugar depending on your preferences. Some people cook it more diluted while I prefer it extremely thick and concentrated. Again this is all up to you.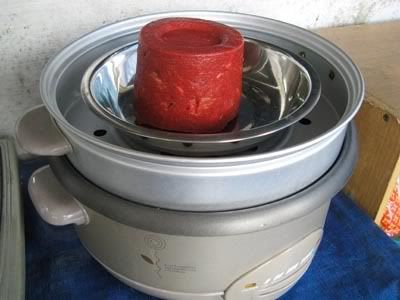 In this case, I just need to heat it up and it is ready for eating!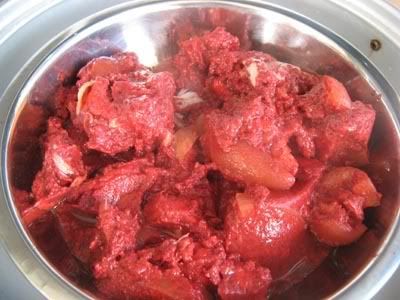 Smell and taste great! I like to mix the residue to the rice and eat. Nice!