MY FAVOURITE ALLEY IN SIBU
This is my favourite alley in Sibu.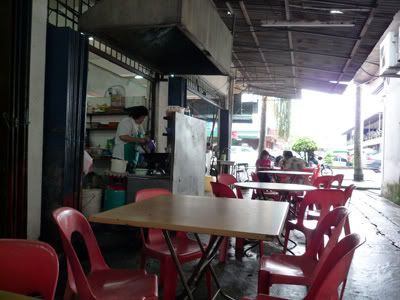 She is the reason I like to come to this alley.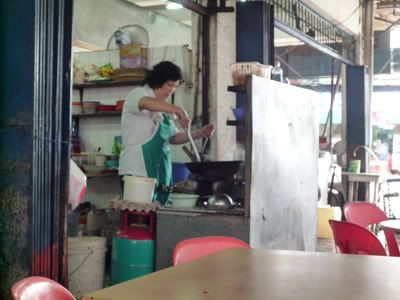 This is what she prepares that I like so much. The fried kueh tiaw (flatten rice noodle) with oysters and eggs. However, hers is special because she adds red wine, giving it an extra fragrant smell and taste. I cannot find this anywhere else. I will never want to miss it when I return to Sibu.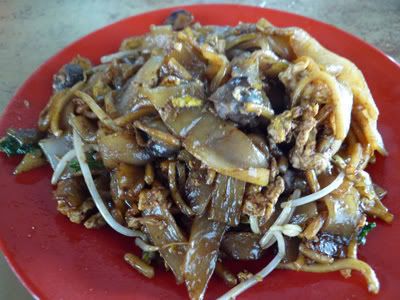 Here is a closer look! Oh mamamia!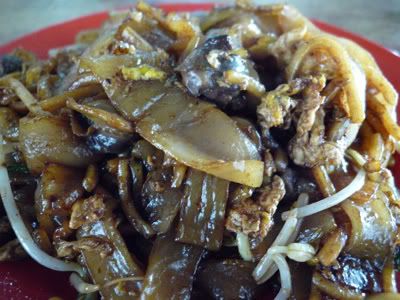 Apart from that, she makes great fried dry hung ngan (Foochow noodle normally used to cook with soup) with red wine. Lee Ling likes her Char Zi noodles, which she adds red wine too. 'cha zhi', 'char zi ', 'cha zi ', 'char cze', 'char tze'; in Mandarin, 炒煮 (pinyin: chao3 zhu2) which literally means 'fry & cook'. The cooking method will first do the frying (almost always with woks) in preparing most dishes and later cooking it.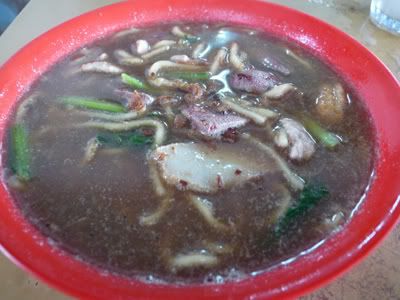 I have been eating here for I don't know how many years and I am always the most faithful customer. I never grow bored of her char kuew tiaw!