VISUALISATION LAB
I am currently working in the visualisation lab. There are two computers connected to run the whole screen that is being displayed by four projectors. Both computer are connected to display a half each of the display. Each half of the screen will be projected by two projectors and they have a 20% overlap in between to create this stereo mode.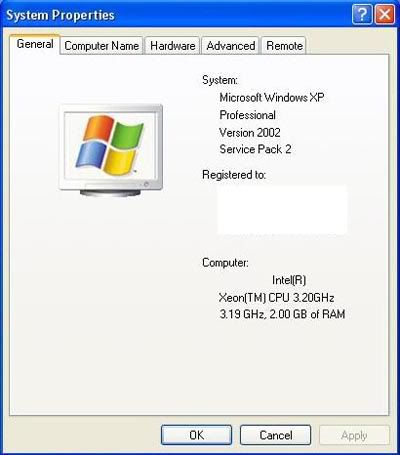 2GB RAM for each computer. Yummy! A double of what the computer in studio has!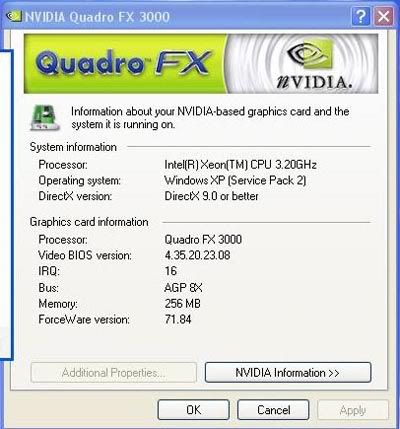 Though this is only 256MB RAM, but it is still an nVidia Quadro FX3000! Still not too bad. Wish it is as fierce as the 3DLabs Wildcat though. This is an AGP slot card and not the new PCI Express type, which I think is far more powerful!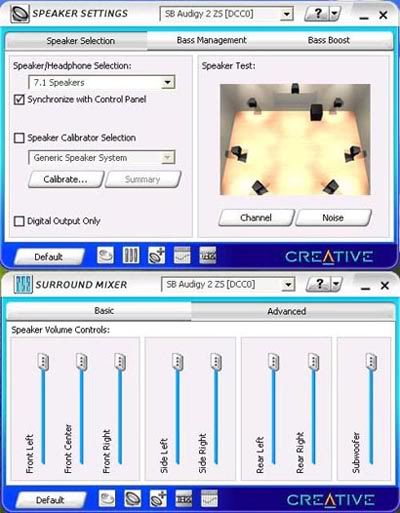 7.1 speakers from Creative! You got to love the sound systems here man! It just blows me out of proportions. Hehehe! Surround sound at its best!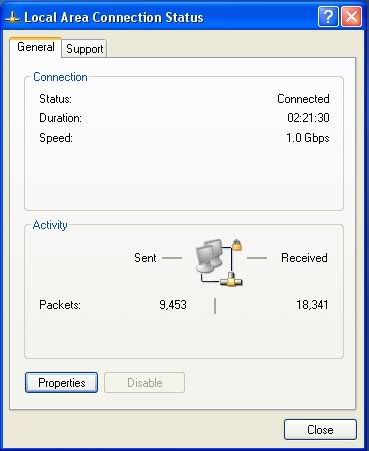 Both computers are connected through 1.0Gbps LAN network to transfer the stereo signal.
I will take shots of this room and show some other time. Now, just visualize in your minds the impressive virtual reality cineplex with ultrawide screen and those 3D goggles/glasses you need to wear to watch in stereo mode. Imagine going to Disneyland or Warner Bros or any theme parks and stuff and try to remember those Jaws 3D movies you watched last time.