AYASE HARUKA 綾瀬はるか
Watching that drama now called '
Sekai no chuushin de, ai wo sakebu'
or '
世界の中心で、愛をさけぶ'
or
'Crying out, in the Center of the World'
and I am already falling head over heels for her. She is so pretty and cute! I just wonder why her boobs have became so big since it is not so in the drama! Haha! Thinking positively, she has matured physically now! :)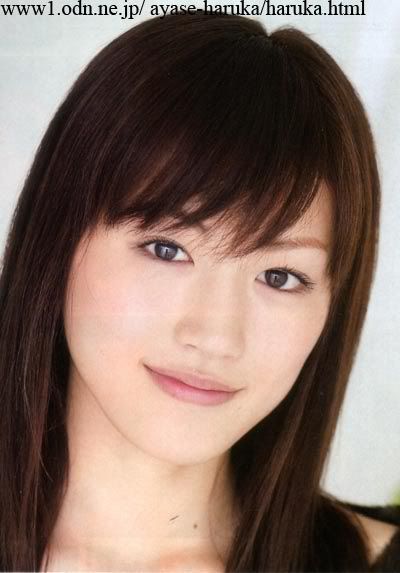 My first impression when I saw her is that she resembles the looks of Zhang Ziyi but she is cuter and looks more innocent (at least in the drama). Then, I begin to realize that she has Elizabeth Hurley's complexion too. She is a great actress in the drama, but I am a sucker for sad dramas. This one guarantee lots of tears and I think I cannot watch on any longer. It is very suffering to watch dramas where you have to go through episodes of sufferings until the death of the lead actress. Beautiful Life comes to mind. Same process but at least the sufferings of Beautiful Life comes much later in the end of the drama. This one is a long ride.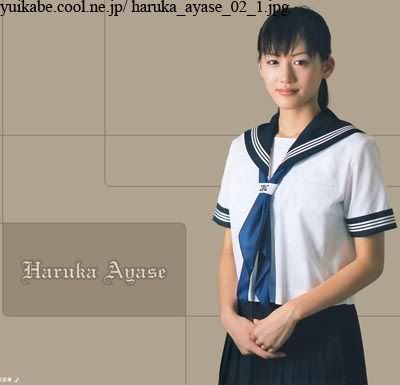 She portrayed herself as a cheerful, positive, very considerate and friendly high school girl in the drama who later had leukemia. We have to go through the sad process of seeing her suffer throughout and seeing how her love with her boyfriend endured. Man, why must they make such sad fate dramas. Don't follow the South Korean drama storyline, please!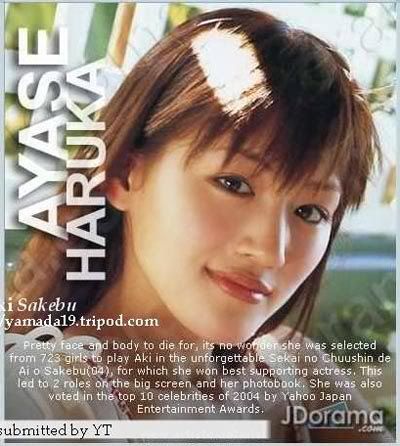 Well, some biodata of her:
Birthdate: 24 March 1985
Blood Type: B
Height: 165cm
B/W/H: 88 / 62 / 92City: Hiroshima

I wish she will keep on featuring in more dramas in the future. I will definitely want to watch her in more happier ones. She is talented. So young and definitely a great performance from someone her age. I thought she looked the best when she was in the wedding dress in that drama. The theme song is splendid, I wish I can get it somehow. It is really a touching song.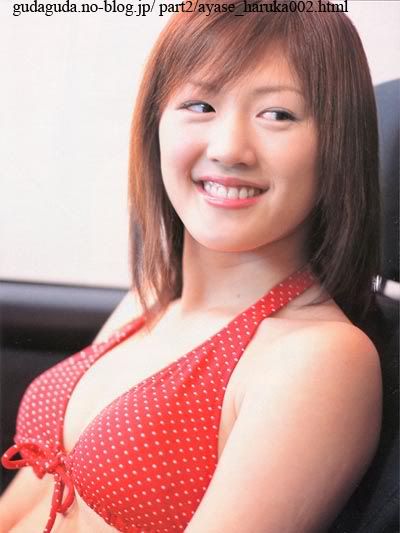 P/S: I realized she has a mole at the bottom left of her neck.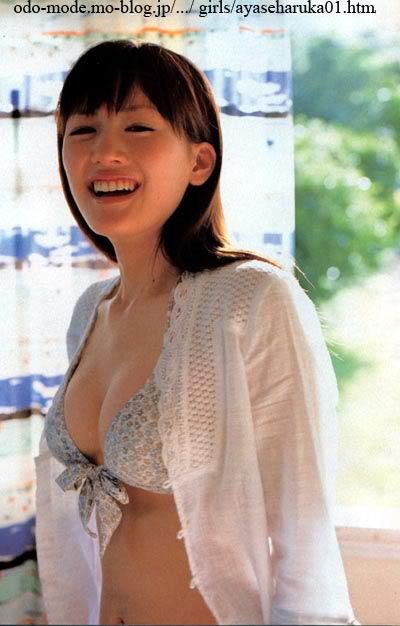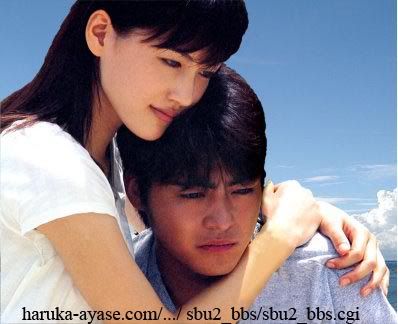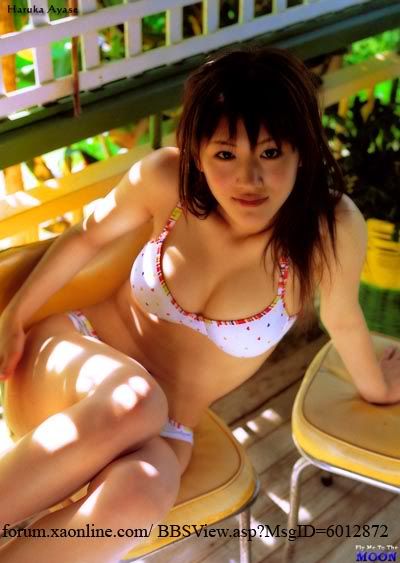 Want to see more sexy swimsuit and bikini photos, check these websites out!
Some websites dedicated to her:
Ayase Haruka 01
Ayase Haruka 02
Ayase Haruka 03