JOHOR BAHRU REVISIT
As always, Johor Bahru is the most convinient outside Singapore place to visit. The only inconvinience is the immigration as well as bringing your passport along.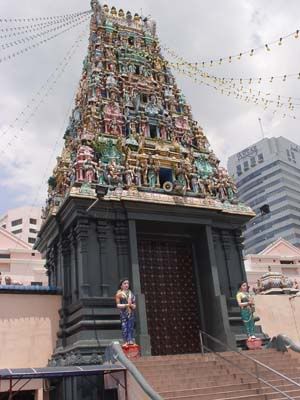 As I have noticed earlier, there are alot of Indians in Johor Bahru. You can even go through a street just like Little India of Singapore. Thus, it won't be surprising if you can find a temple easily.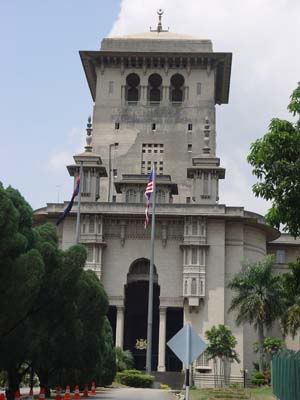 I am always attracted by this tall building which is the state secretariat building. I had been there once before but without a camera. This time around, I go on a Saturday and it is noon time so the whole place is closed down. This massive building built in 1940 on Bukit Timbalan dominates the skyline of Johor Bahru. During World War II, the Japanese occupied the building as a fortress and a store dump when planning attacks on neighbouring Singapore.
The Saracenic character and fine mosaic detail particularly of the Grand Hall make this one of the most interesting buildings in Johor Bahru. Suddenly, you feel like you are in Europe because of the age and size of it when you are just below it. It reminds me of Peter Stuyvesant's 'Breakaway' advertisements for some reasons. It houses the state secretariat as well as the other departments of the state government. Visitors may find the grand hall of particular interest just like me. I was unable to go in at the first time because I don't wear formal enough for such a permission. Looking downhill, you can see the skyline of Johor Bahru.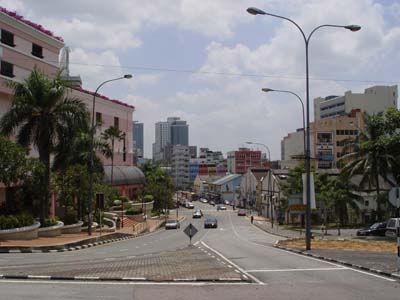 You have old buildings at the east and west of the building. I have no idea their functions and names but I know I saw armies around both during my first visit.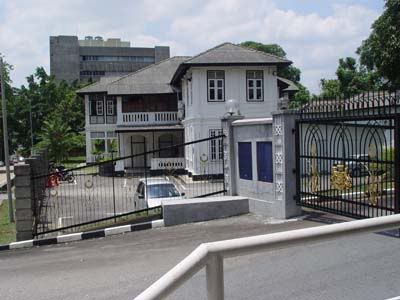 You can see one of them with alot of canons at the front. Probably as a support for that tall fortress during the war times.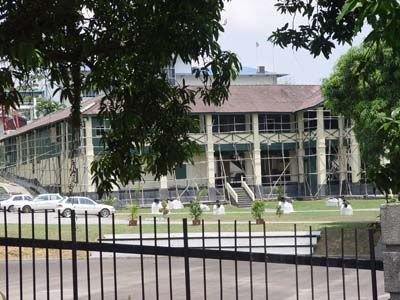 My friends and I headed to City Square as always to shop. It is the nearest possible shopping complex to the immigration and Singapore itself.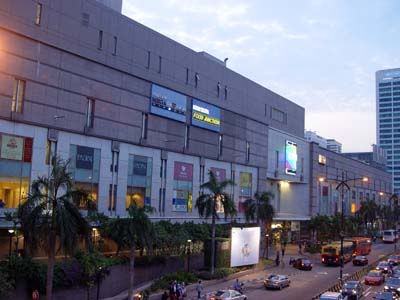 Opposite City Square, you can see this gigantic building which will be the new Malaysian immigration. It was built during the planning of the then prime minister, Dr.M to build a new bridge to link Malaysia with Singapore. Hopefully that new building will clear the traffic flow at the immigration, at least in Johor's side if possible.